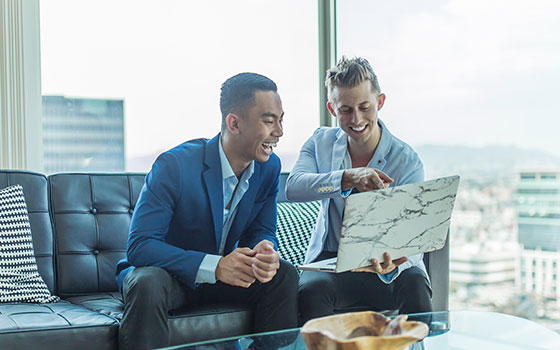 Surveys show that people are losing trust in the current dating apps and dating sites. If these dating apps and sites are so effective, why are users still single? There are countless dating platforms promising users an opportunity to find a meaningful connection. How can these dating apps/sites promise a meaningful connection when they have depreciated someone's value? Let's delve into this depreciation.
 You Are so Much More 
We have a popular dating app that makes pictures speak for themselves. With this app, "a picture is worth a thousand words" is misinterpreted. This dating app has you post pictures of yourself and offers you little to no opportunity to tell someone about yourself. If someone likes what they see, they swipe right. If someone comes across your profile and you aren't suitable to their eyes, they pass on you and swipe left. How demeaning! How can you glance at someone and decide if they are for you or not? Don't get me wrong, you have to have an attraction to your partner but a relationship is based on more than an attraction. A hook-up is based on physical attraction and if you're interested in continuing to be used and use others then I suggest you continue to rely on those dating apps for their services.
Are you more than your surface? If you are more than what meets the surface then you should be offered the opportunity to tell people about the amazing person you are. If you are proud of your education, your career, your values, and want others to know what you're looking for, then you should have the opportunity to showcase it all. There's a new dating site that gives you the opportunity. There's a new dating site that makes it easy for you to tell the world about you.
We know that people have verbalized their frustration with completing long and daunting profiles and maybe that's what led to the objectification. What if I told you there was a new dating site that has relationship-weighted pre-populated questions and all you have to do is fill in the blank? This new dating site/mobile dating application allows you to physically showcase yourself and your intellect. You should be given the opportunity to tell the world about you and sort through profiles that align with what you're looking for.
These current dating sites have made users feel robbed of their intellect and has pushed people to become superficial. Surveys have shown that users feel that by trying to live up to this dating trend, they have become ineffective communicators and have this sense of "instant gratification entitlement." We will discuss instant gratification entitlement more in a future post. Long story short, these current dating sites have stripped us from being effective communicators and have pushed us to a selfish state of, "what can you do for me?" "How are you going to please me?" What happened to forming a partnership and saying, "what can we do together?"
Try Something New
It's time for a new thing. It's time for a new dating app. It's time to stop resorting to the same dating platforms while expecting a new result—insanity. We need to form meaningful relationships with people that have the same desires. If anything this pandemic has taught me is that we are better together. This pandemic has also validated that life is no good alone. We need meaningful connections. We need Konnected Lives.
Konnected Lives is a mobile dating app for heterosexual professionals that are looking for meaningful connections. Konnected understands the importance of physical attraction so they have a mandatory video profile that users are required to upload. This video profile is more than an assessment for physical qualities. A video profile allows potential users to better assess mannerisms, vocabulary, their voice and humor to better assess matching with that person.
This new dating app also has short but weighted pre-populated questions to better express what users are looking for. Why users are filling in the blanks, they are forced to evaluate what it is that they're looking for. Don't we all want to be able to express our truth? At the end of the day it's all that we have. A relationship can't last if it is built on people-pleasing and pop-culture. A relationship can stand the test of time when it is authentic and true. There are many features that Konnected Lives has so check out this dating app and see if it's for you.
Konnected Lives dating app is expected to launch on Twosday, 2/22/22.